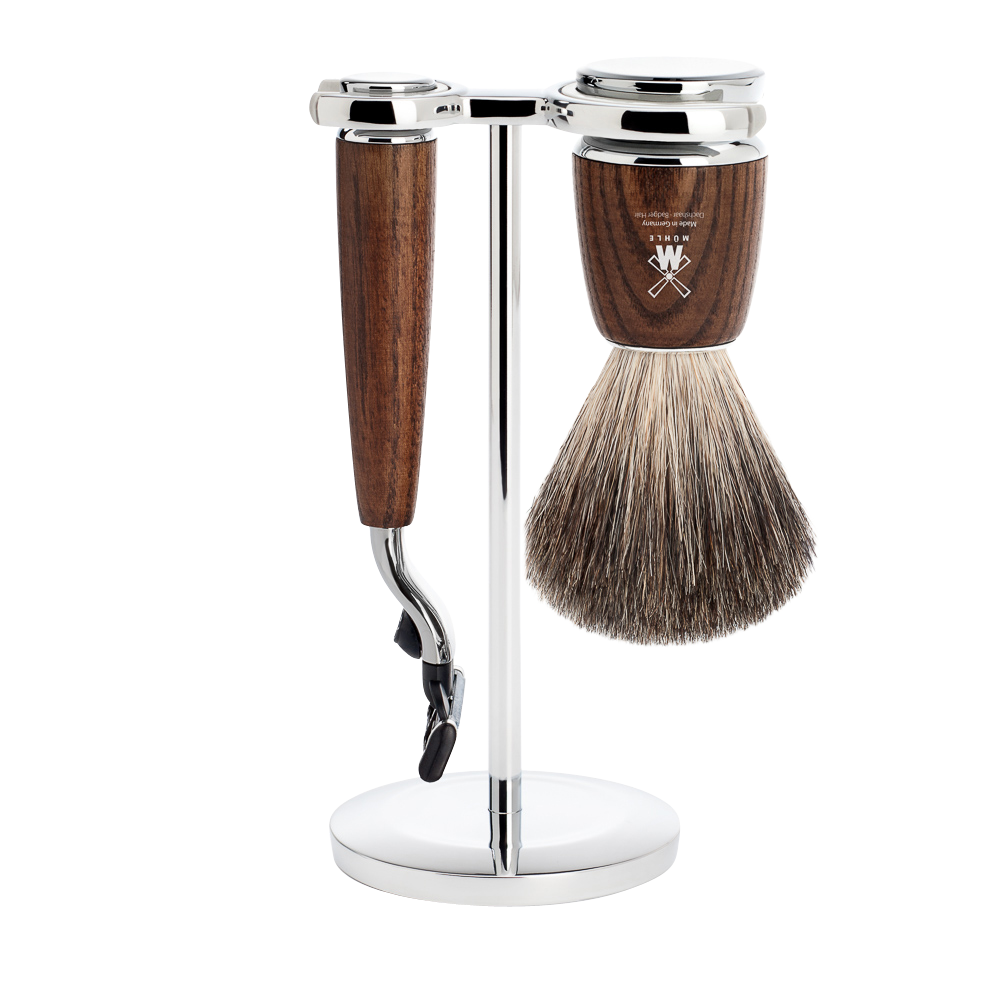 RYTMO
Shaving set
Product number:
S 81 H 220 M3
Design as a statement: RYTMO features a minimalist, conical form that stands in deliberate aesthetic contrast to the striking lines of the chrome-plated base. The result is a series that catches the eye in the variations high-grade black resin and high-grade petrol resin, as well as brushes and razors made of heat-treated ash wood. The holder in the RYTMO line offers reliable protection against scratches with a sophisticated detail, namely a plastic insert, which interlocks with the metal and fits like a glove.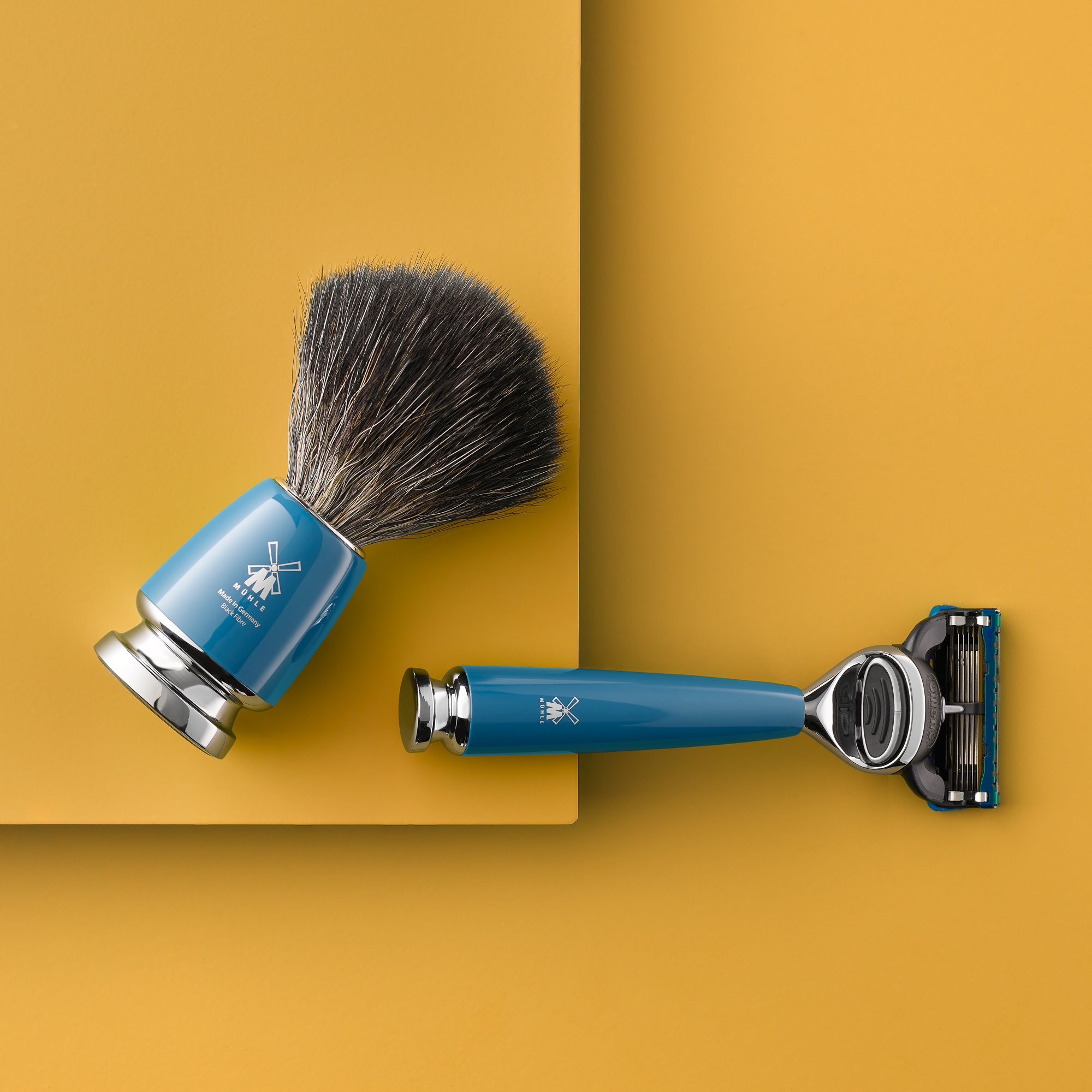 Besides beech and oak, ash is one of the most important indigenous deciduous timbers. It is to be found in Europe, most frequently in the more northerly regions. For our purposes, the wood is briefly heated to a very high temperature.

In this process it attains high resistance to water, the grain is accentuated and the wood takes on its brown colour. In order to preserve the naturalness of the surface, however, it is treated only with oil, not lacquered. This provides the wood with perfect protection against water and makes it particularly long-lasting.

Wet shave and facial massage in one? This is possible thanks to pure badger hair. This shaving brush is the portal to the world of shaving culture from the Erz Mountains. The natural material with its darker colour from brownish grey to black is a reflection of its extremely robust quality. The hair is stronger than silvertip and fine badger, yet softer and much more flexible than bristle material. The brush head is manufactured by machine and is processed in line with the high standards of the MÜHLE manufactory.
A global bestseller: Gillette® Mach3® and Mach3® Turbo are among the world's most widely used shaving systems. Three blades set one on top of the other guarantee an effective shave. Skin guards to protect your skin get the beard hair just right, while the lubrication strip reduces irritation of the skin. The blades are available from retailers everywhere.
As a Gillette® Trusted Partner, MÜHLE only uses Gillette® Genuine Parts.

| | |
| --- | --- |
| Material: | Steamed Ash |
| Ring size: | M - 21 mm |
| Vegan: | Not vegan |
| Bowl included: | No |
| Brushhead: | Pure badger |
| Colour: | brown |
| Category: | Shaving Set |
| Chrome: | Yes |
| Shaving system: | Gillette Mach 3 |
| Replaceable brush head: | No |
| Design Series: | RYTMO |