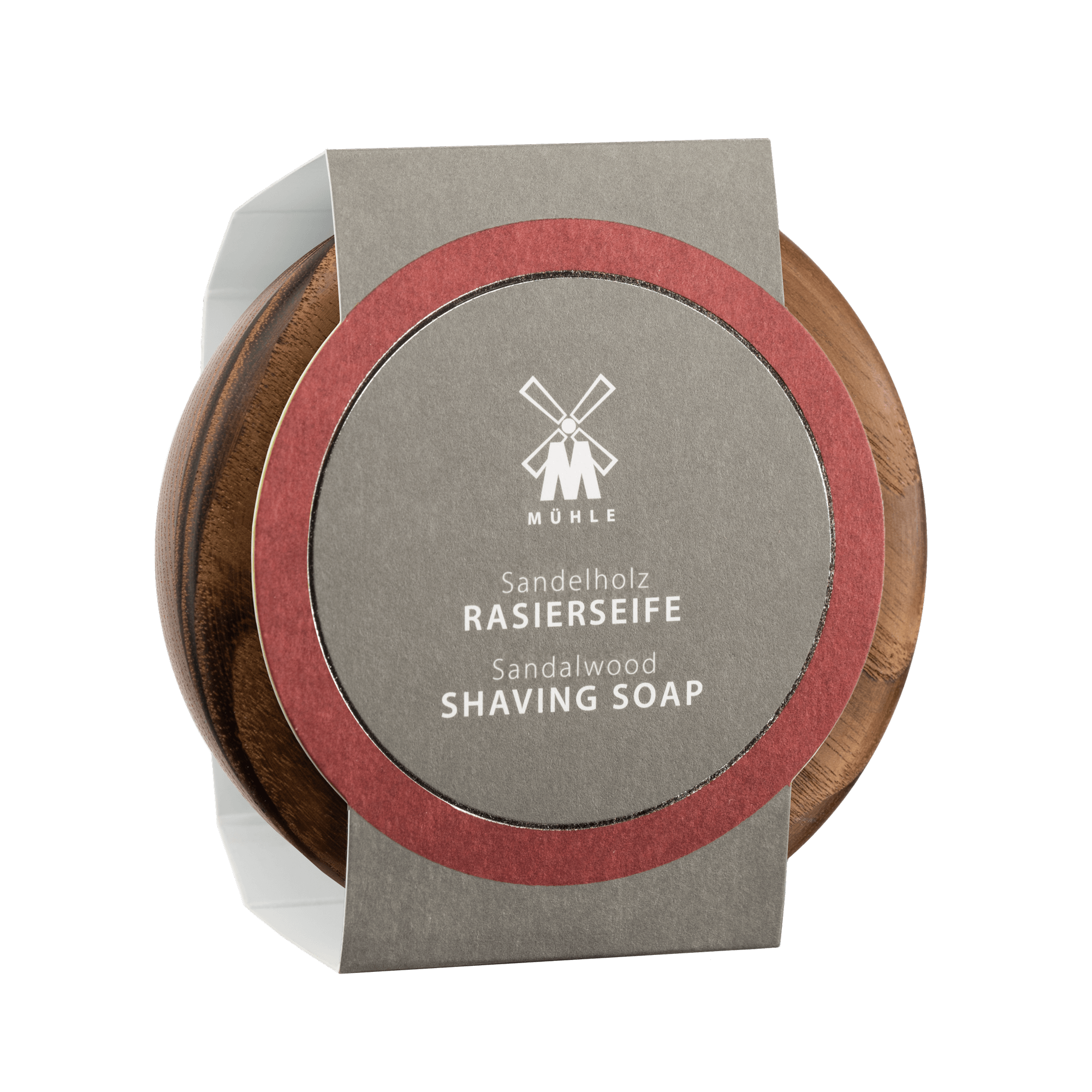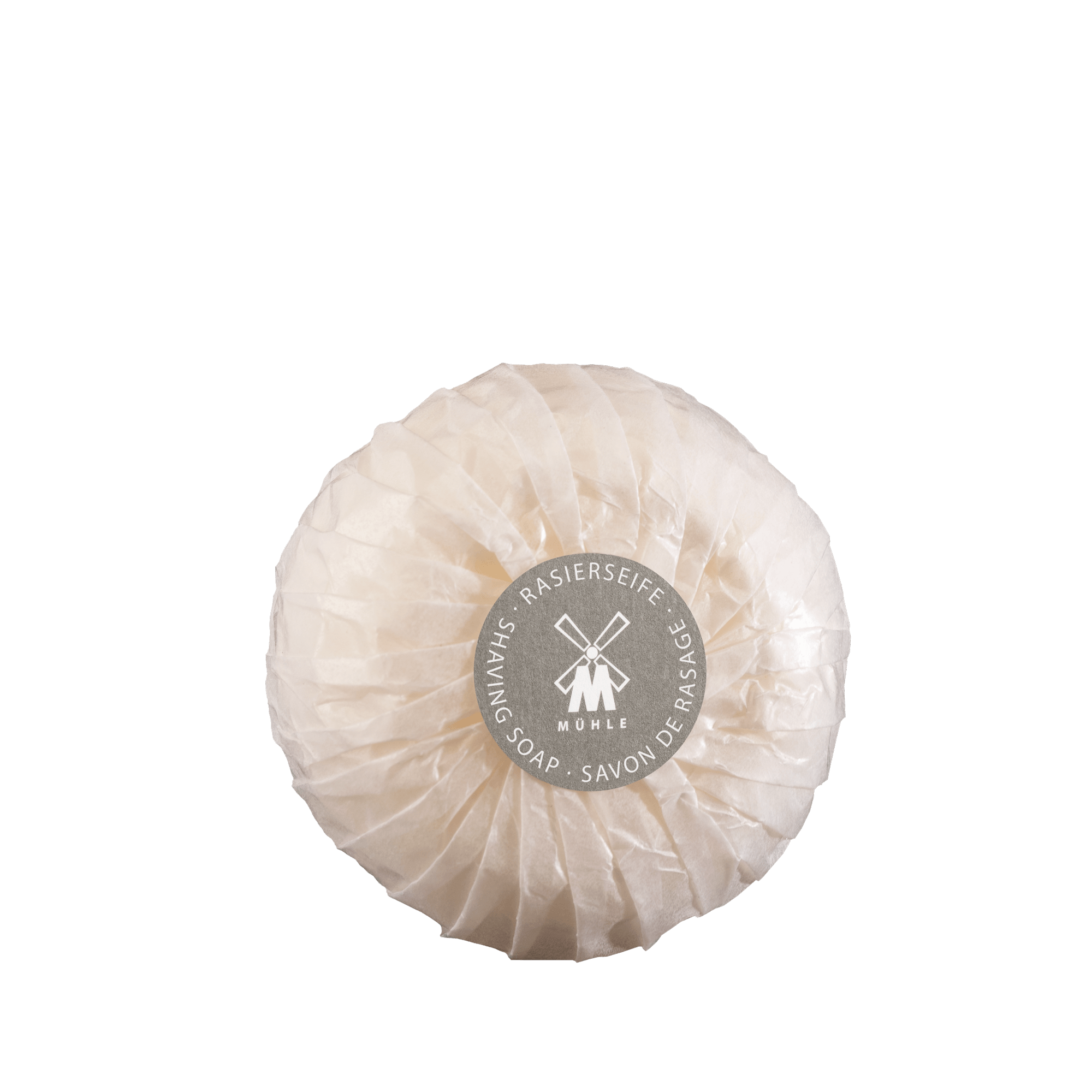 SHAVECARE
Shaving Bowl
€23.95*
Content:
65 g
(€368.46* / 1 kg)
Shaving soap Sandalwood in a decorative wooden bowl made of thermo ash
Solid shaving soaps are considered to be classics among shaving care products and are valued for their properties. Circular movements of the shaving brush produce a dense, creamy foam that remains stable throughout the duration of a shave. When lathered, the beard hair is soaked and thus prepared for a thorough and gentle shave.
All of MÜHLE's soaps are free from animal ingredients and developed according to fine recipes. They're also particularly sustainable as MÜHLE's shaving soaps are packaged without plastic and are extremely economical. A soothing pleasure for many months!
Sandalwood – warm and sensual
Suitable for normal and dry skin. The valuable ingredients originate from selected essences of Oriental sandalwood. The precious, essential oil is used, which is achieved by a multi-stage distillation process. Sandalwood nourishes and pampers the skin and the senses. With fine fragrance notes of coriander and star anise.
Product note:
The wood of this bowl was heated to a high temperature for a short time as part of a thermal process. This results in a high level of resistance to water and lends the wood its dark brown colour. In combination with strongly alkaline soap, the natural surface of the thermo ash can stain. The quality of the soap is not affected by this and the discolouration gets less over time. It's normal for the wood to have a more intensive scent, which will dissipate over time.
Starting the day with a refreshing experience for the senses – now who wouldn't want that? With the SHAVECARE series featuring four fragrances, your morning ritual will be a natural pleasure. Shaving soaps and shaving creams optimally prepare your skin and hair for a wet shave. This solid soap dispenses a fine-pored, dense shaving lather when using the brush. This tried and trusted classic is now also available as a practical shaving soap stick for when you're out and about. MÜHLE shaving cream is just as practical, but lighter in texture. After shaving, shaving balm and shaving lotion soothe and nurture the skin. SHAVECARE consists primarily of vegetable ingredients: aloe vera moisturises, sea buckthorn regenerates, sandalwood revitalises, grapefruit & mint refreshes the skin. Four recipes, one result: healthy skin and extra soothing treat.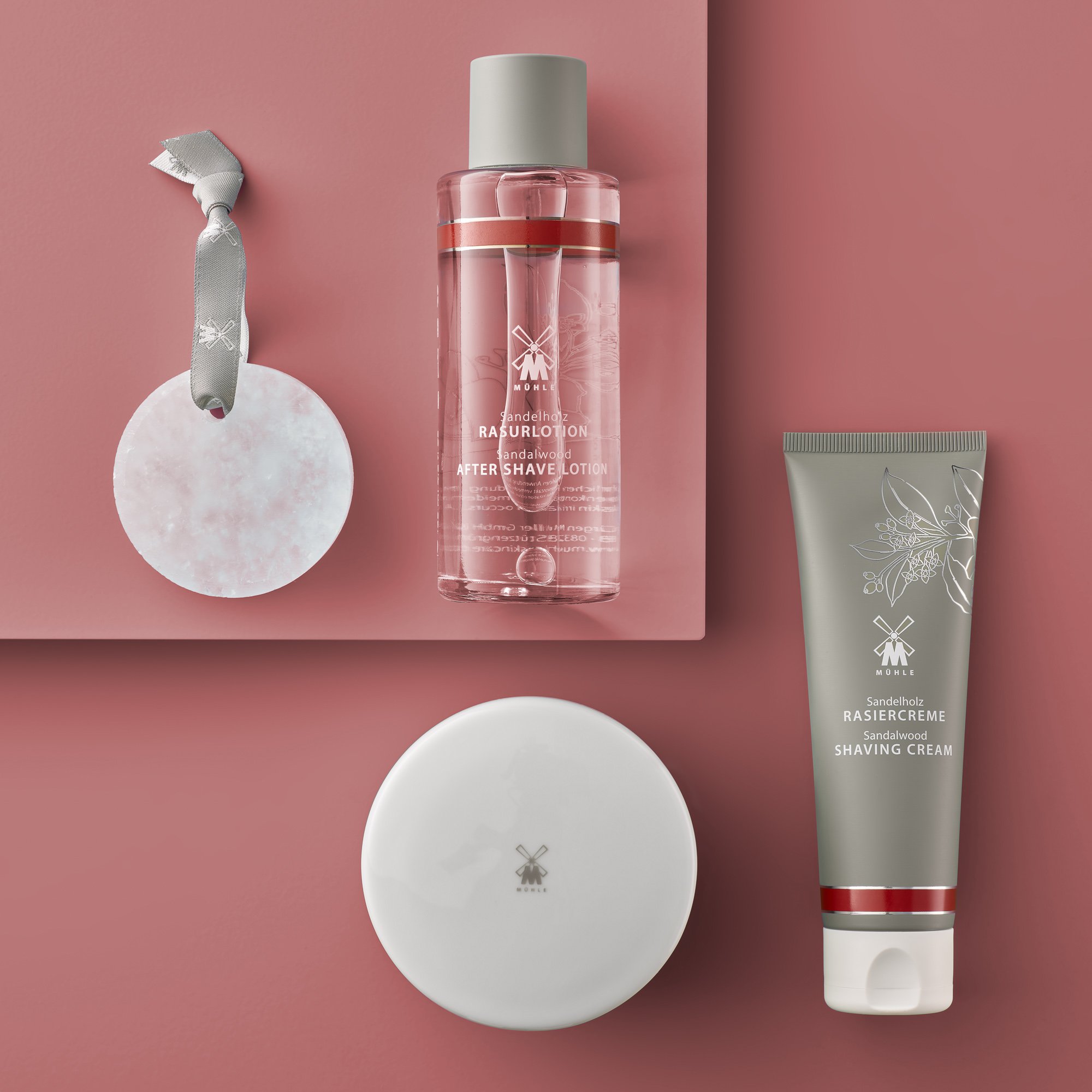 Besides beech and oak, ash is one of the most important indigenous deciduous timbers. It is to be found in Europe, most frequently in more northerly regions.

For our application, the wood is treated at over 200°C without chemical additives. This alters the properties of the wood considerably. Resin formation and shrinkage are reduced to a minimum and a high level of resistance to water and soap is achieved. The result of the thermal treatment is a sustainable and durable alternative to hard tropical woods.


A velvety masculine blend of fragrances consisting of selected essences of the oriental sandal tree with notes of coriander and star anise – this skincare range bathes every morning in a warm light, no matter how cold it is outside. Suitable for normal and dry skin, the precious sandalwood has an invigorating, nourishing and moisturising effect.
| | |
| --- | --- |
| Bowl included: | Yes |
| Category: | Shaving Soap |
| Material: | Thermo Ash |
| Application: | Shaving |
| Design Series: | SHAVECARE |
| Category: | Skincare |
| Vegan: | Vegan |
| Scent: | Sandalwood |
Potassium Stearate, Sodium Stearate, Glycerin, Aqua (Water), Potassium Laurate, Sodium Laurate, Parfum (Fragrance), Cocamidopropyl Betaine, Lauric Acid, Tetrasodium Etidronate, Tetrasodium Iminodisuccinate, Limonene, Sodium Benzoate