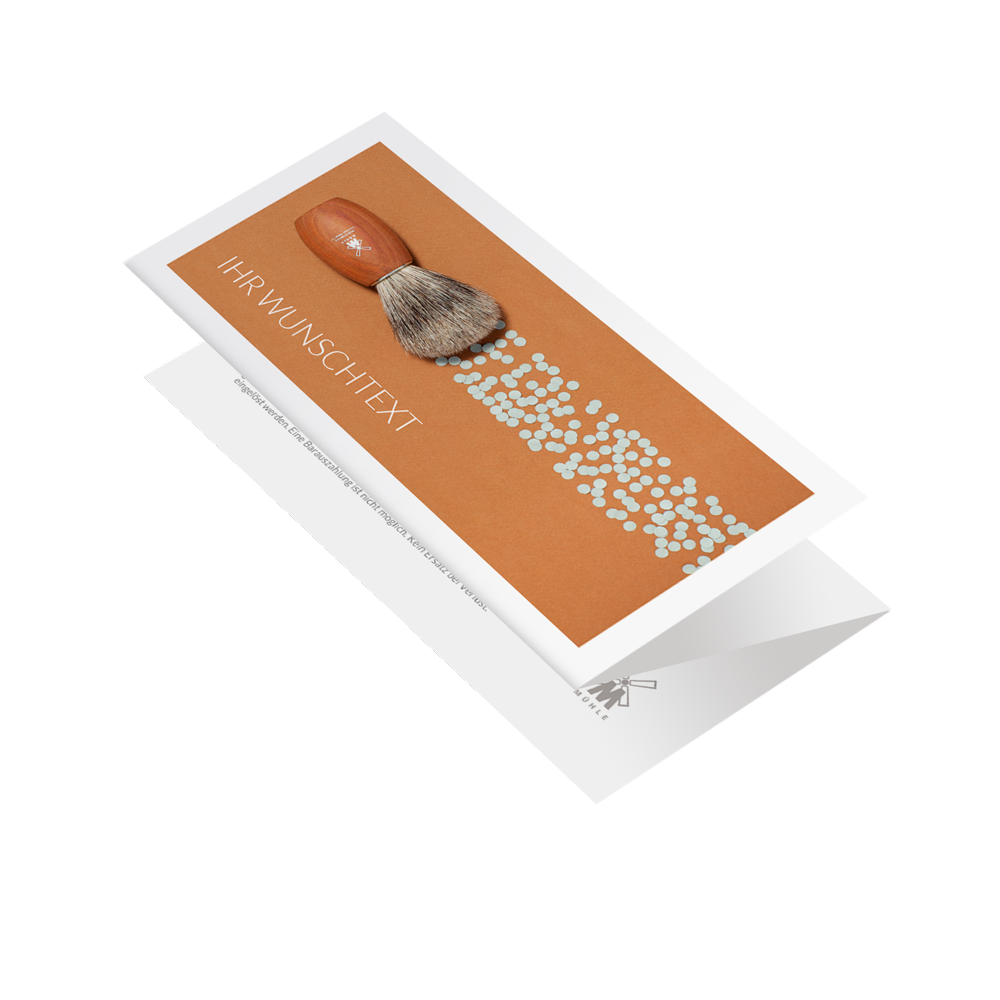 VOUCHER
printable
Product number:
GUTSCHEIN D
Ideal for those who decide at short notice - the MÜHLE voucher for self-printing. Are you running late or worried about meeting the recipient's taste? Then you are always right with this voucher.
Motif and text are individually selectable
Sending of the voucher in pdf format to your stored e-mail address
Voucher amount between 10,- and 300,- € individually selectable
The voucher is valid for an unlimited period.
Redeemable at www.muehle-shaving.com and in the MÜHLE stores in Stützengrün and Berlin.
A maximum of one voucher can be redeemed per order.
Unredeemed remaining amounts are retained and can be redeemed at a later date.
Cash payment is not possible. No replacement in case of loss.