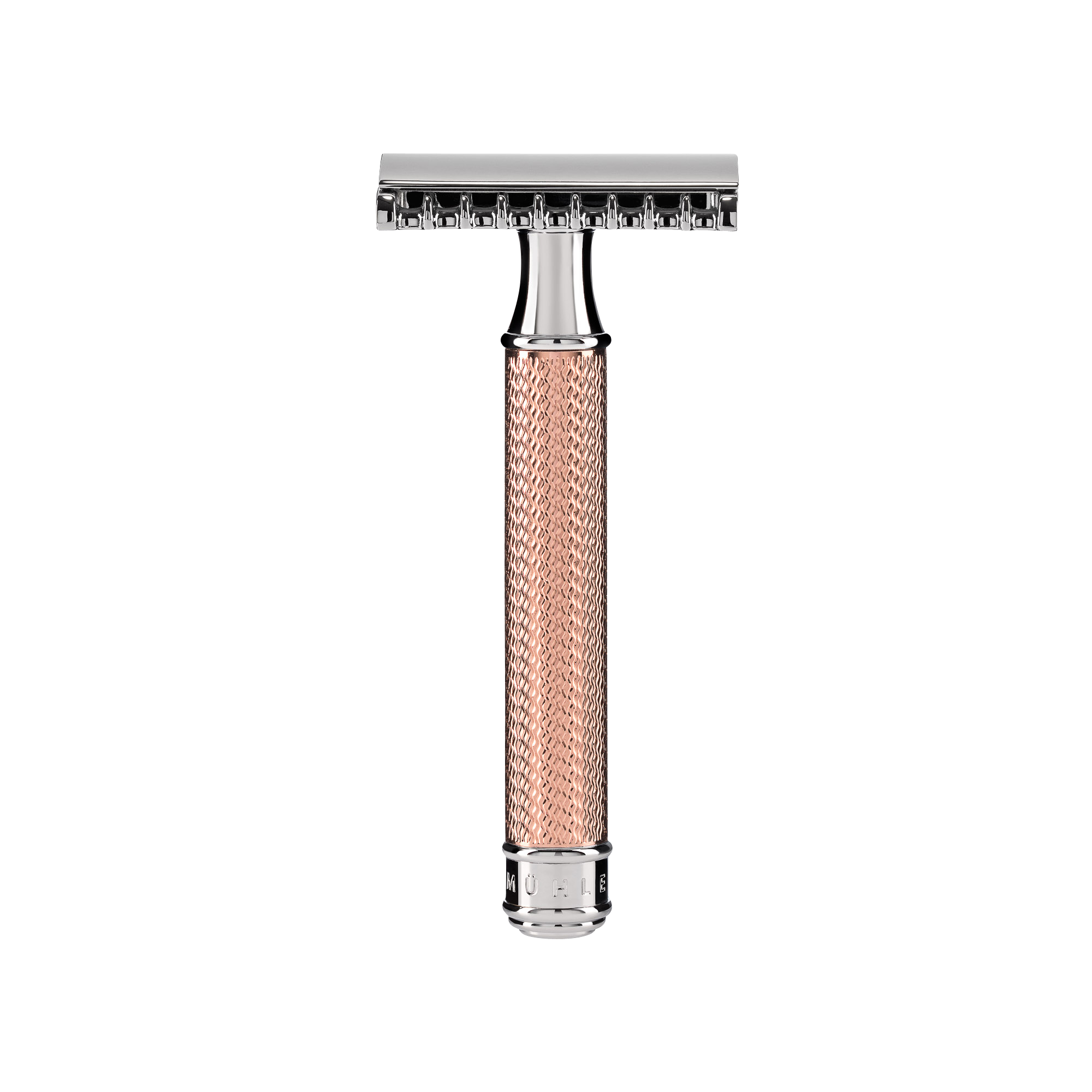 TRADITIONAL
Razor
Product number:
R 41 ROSEGOLD
Classic safety razor
Direct shaving properties
Recommended for experienced users
Designed for facial shaving
Well suited for thick beard growth and longer beard hairs
1 classic razor blade included with the razor

For experts and those who want to become experts: an extra-steady hand is needed when wet shaving with a safety razor from the TRADITIONAL series. But with a little practice, the morning ritual will soon become a pleasure you won't be able to do without – precisely because it requires you to pause and take a little time out. MÜHLE manufactures this classic shaving accessory with detachable blades in two versions. The safety razor with open comb facilitates a particularly direct shaving technique for the most discerning of experts. Shaving with a closed comb is a gentler experience, although the result is just as precise and thorough. The most pleasant of all care rituals is, of course, a matching shaving brush. A classic product made of chrome-plated metal, optionally also in black, or a little more exclusive with an alloy of rose gold.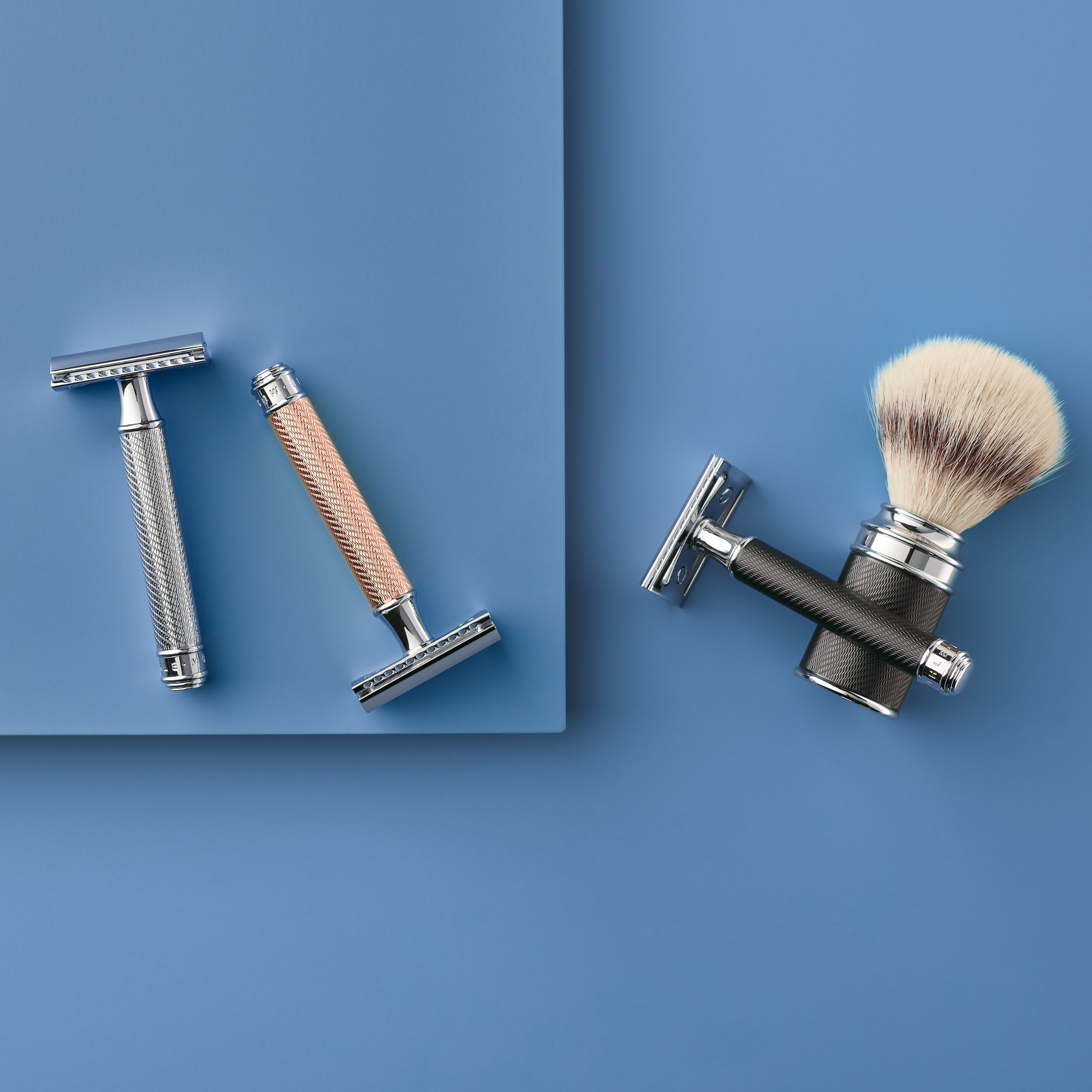 Only straight razors are even more traditional. The MÜHLE safety razor with open tooth comb clearly requires a watchful eye and a steady hand. The comparatively wide teeth and flat positioning of the blade promise an extremely direct and aggressive shave – this makes wiry and longer beard hair easier to reach and shave off. For advanced and professional shavers who know exactly what they're doing during their daily care ritual.
With a tender shimmer, softer in appearance, yet long-lasting and durable. The soft hue of the rose gold-plated handle blends in with the fine chasing.
| | |
| --- | --- |
| width: | 42 mm |
| length: | 94 mm |
| Category: | Razor |
| Chrome: | Yes |
| Design Series: | TRADITIONAL |
| Shaving system: | Safety razor, open comb |
| Vegan: | Vegan |
| Colour: | |
| Material: | Rose gold-plated metal |