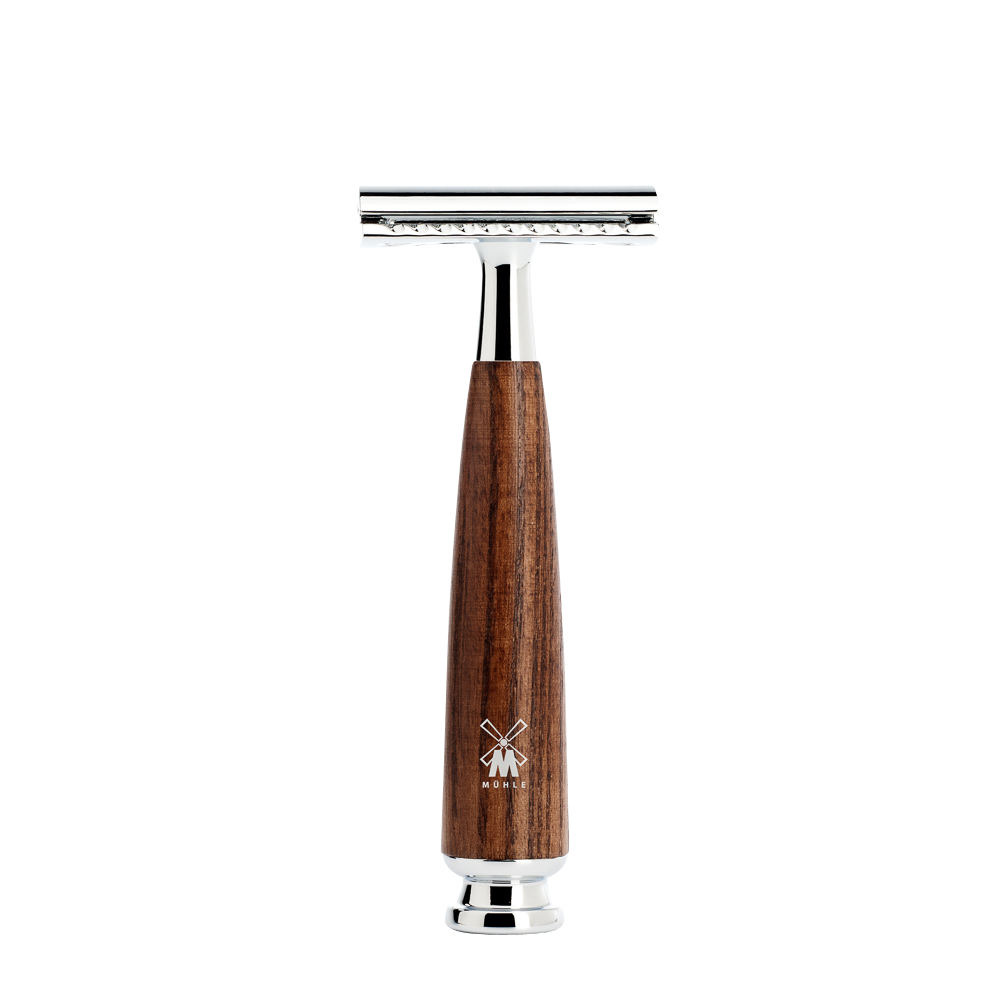 Design as a statement: RYTMO features a minimalist, conical form that stands in deliberate aesthetic contrast to the striking lines of the chrome-plated base. The result is a series that catches the eye in the variations high-grade black resin and high-grade petrol resin, as well as brushes and razors made of heat-treated ash wood. The holder in the RYTMO line offers reliable protection against scratches with a sophisticated detail, namely a plastic insert, which interlocks with the metal and fits like a glove.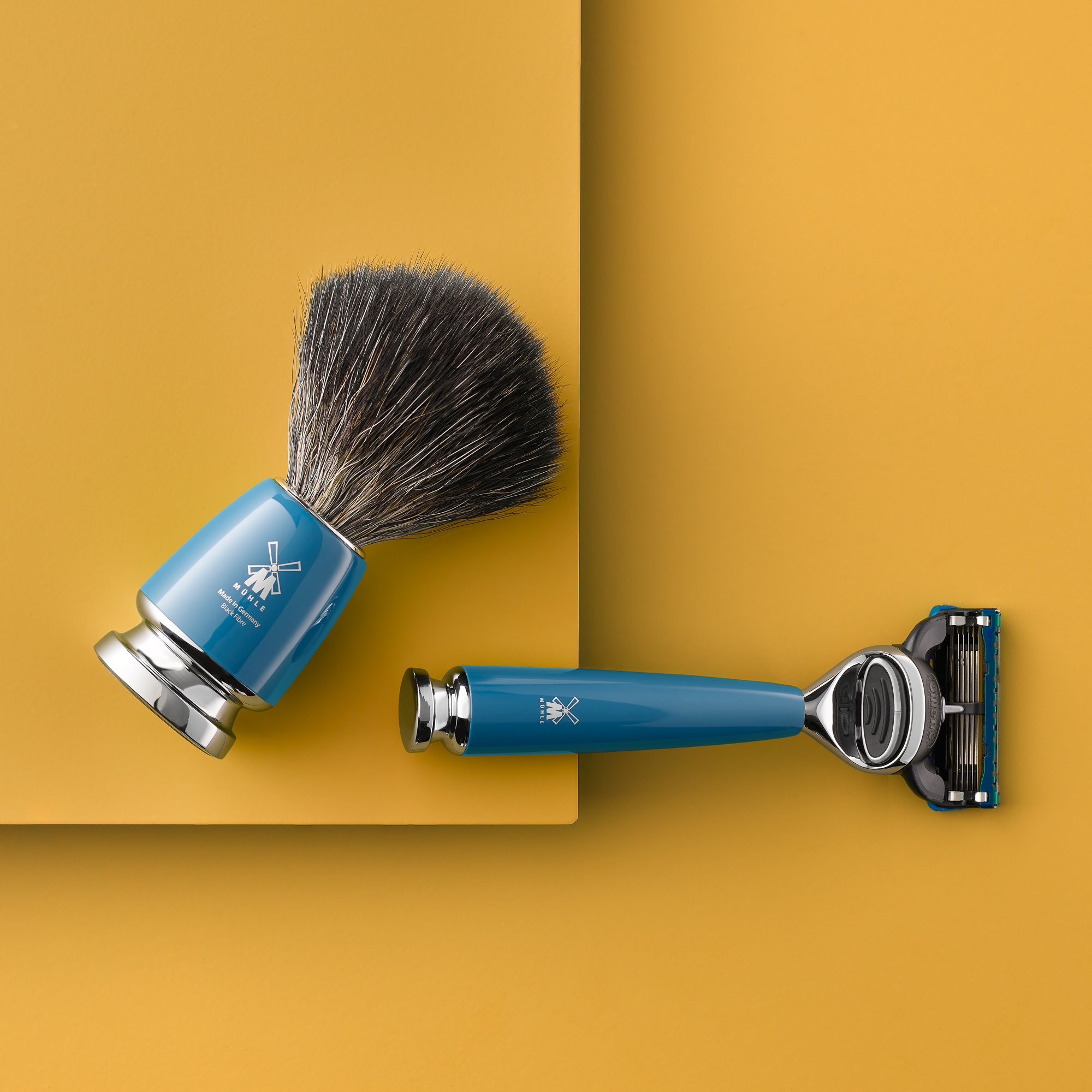 Besides beech and oak, ash is one of the most important indigenous deciduous timbers. It is to be found in Europe, most frequently in the more northerly regions. For our purposes, the wood is briefly heated to a very high temperature.

In this process it attains high resistance to water, the grain is accentuated and the wood takes on its brown colour. In order to preserve the naturalness of the surface, however, it is treated only with oil, not lacquered. This provides the wood with perfect protection against water and makes it particularly long-lasting.

A noble design and mechanical precision. The MÜHLE safety razor with closed comb promises a thorough yet gentle shave. Unlike the safety razor with an open comb, the foam edge has no teeth. In combination with a slightly steeper blade angle, this safety razor promises a particularly gentle shaving technique, which is also suitable for beginners with a little practice. The finest contours and clear lines at the base of the beard are just the icing on the cake.
| | |
| --- | --- |
| width: | 42 mm |
| length: | 107 mm |
| Material: | Steamed Ash |
| Shaving system: | Safety Razor, closed comb |
| Vegan: | Vegan |
| Category: | Razor |
| Colour: | brown |
| Chrome: | Yes |
| Design Series: | RYTMO |