Design as a statement: RYTMO features a minimalist, conical form that stands in deliberate aesthetic contrast to the striking lines of the chrome-plated base. The result is a series that catches the eye in the variations high-grade black resin and high-grade petrol resin, as well as brushes and razors made of heat-treated ash wood. The holder in the RYTMO line offers reliable protection against scratches with a sophisticated detail, namely a plastic insert, which interlocks with the metal and fits like a glove.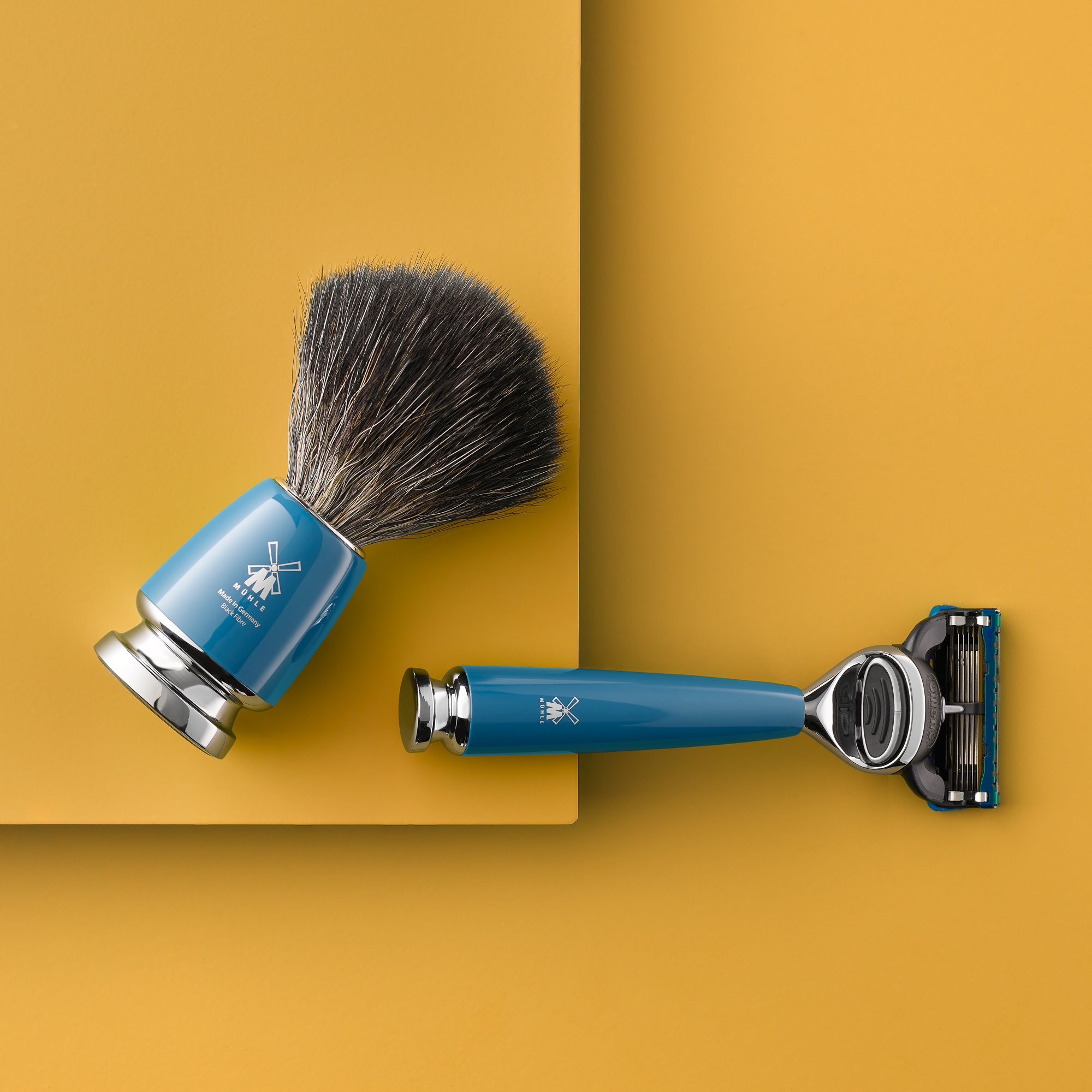 A global bestseller: Gillette® Mach3® and Mach3® Turbo are among the world's most widely used shaving systems. Three blades set one on top of the other guarantee an effective shave. Skin guards to protect your skin get the beard hair just right, while the lubrication strip reduces irritation of the skin. The blades are available from retailers everywhere.
As a Gillette® Trusted Partner, MÜHLE only uses Gillette® Genuine Parts.