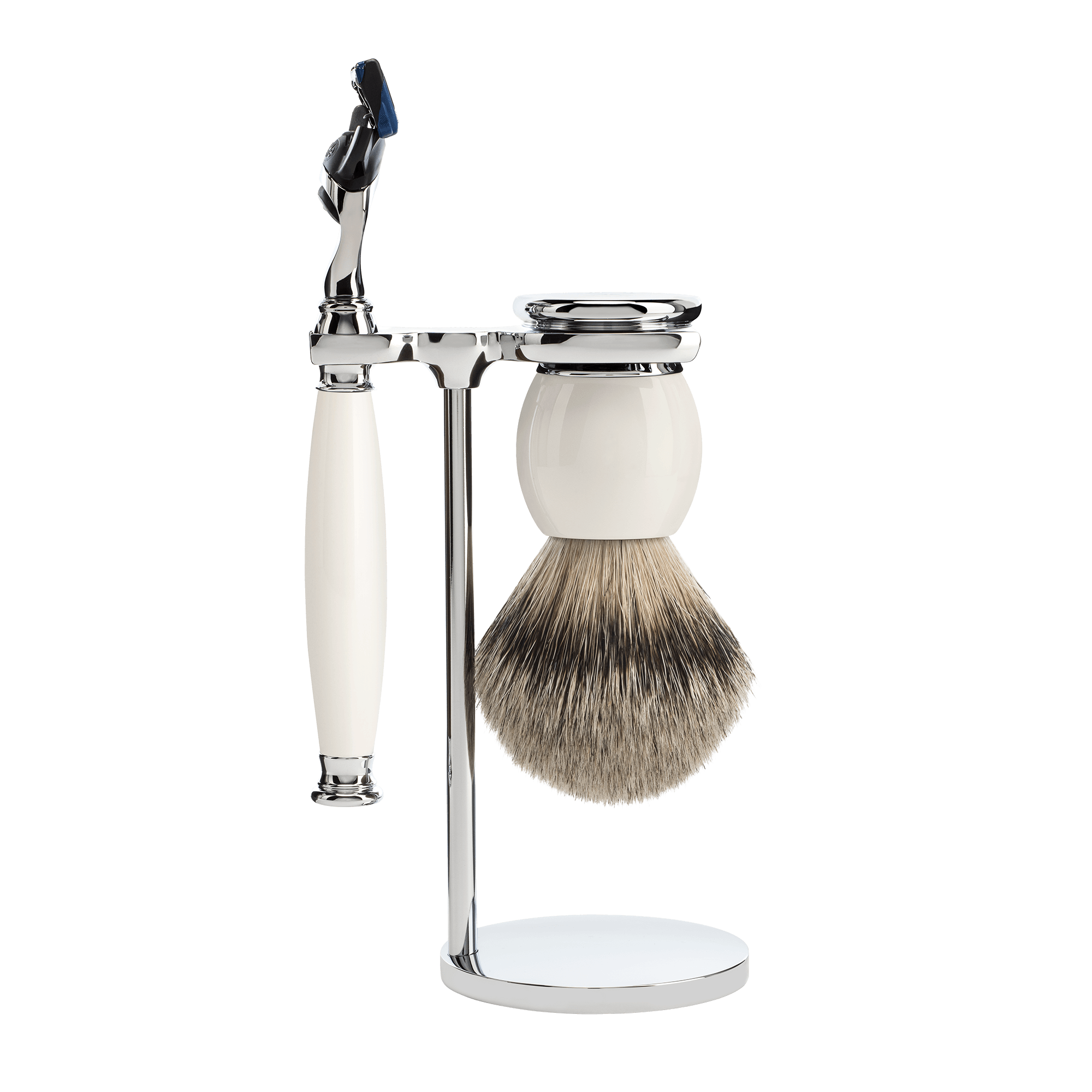 SOPHIST
Shaving set
Product number:
S 93 P 84 F
Cultivated, cosmopolitan and sophisticated in the best sense of the word: SOPHISTicated is MÜHLE's design classic. This classic, archetypal form is our personal tribute to the origins of shaving culture. Precious materials complete its elegant appearance, which, thanks to its design, is at once timeless and contemporary. Each handcrafted model bears the manufactory's engraved logo on the chromed base. SOPHIST also stands out with its extra-large brush head. The best shaving brushes Silvertip Fibre® and silvertip badger are the icing on the cake of this mature product with character.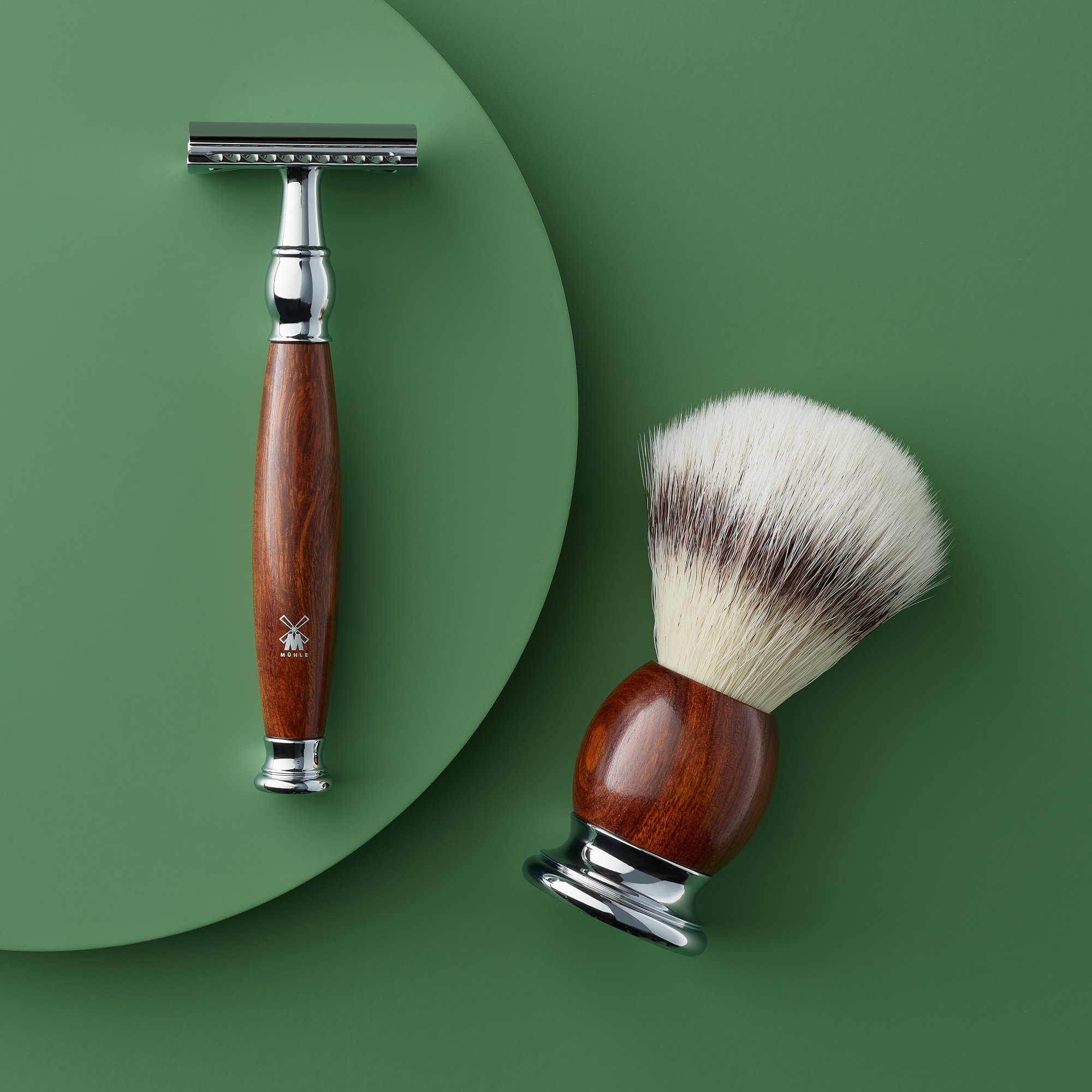 A tried and trusted classic and the undisputed leader of the natural hair range: silvertip badger is particularly soft and flexible and is exclusively handmade at MÜHLE. Its silver sheen and a black band around each individual hair, which connoisseurs call a mirror, are noble distinguishing features. Its fine, conically shaped hair absorbs a lot of water and guarantees a dense, creamy lather.
Its manufactures dates back to ancient China; in Europe, 'white gold' was first produced in 1708. An elegant, delicate material which must be worked with extreme care, from the manufacture of the blank shapes to the completed individual piece. Each body is shaped, glazed and fired by hand.

Gentle, safe and reliable: the five superimposed blades of Gillette® Fusion™ enable a careful and thorough shave that is also gentle on the skin. A precision edging blade ensures precise contours, while comfort lubrication strips guarantee an even smoother result. Thanks to its simple and safe handling, this system is ideal for newcomers and is available from retailers everywhere. All MÜHLE shavers in this system are also compatible with SkinGuard, Gillette's latest product development.
As a Gillette® Trusted Partner, MÜHLE only uses Gillette® Genuine Parts.

| | |
| --- | --- |
| weight: | 0.374 g |
| width: | 78 mm |
| length: | 182 mm |
| Ring size: | L - 23 mm |
| Vegan: | Not vegan |
| Colour: | white |
| Bowl included: | No |
| Category: | Shaving Set |
| Brushhead: | Silvertip badger |
| Material: | Porcelain |
| Chrome: | Yes |
| Replaceable brush head: | No |
| Shaving system: | Gillette Fusion |
| Design Series: | SOPHIST |