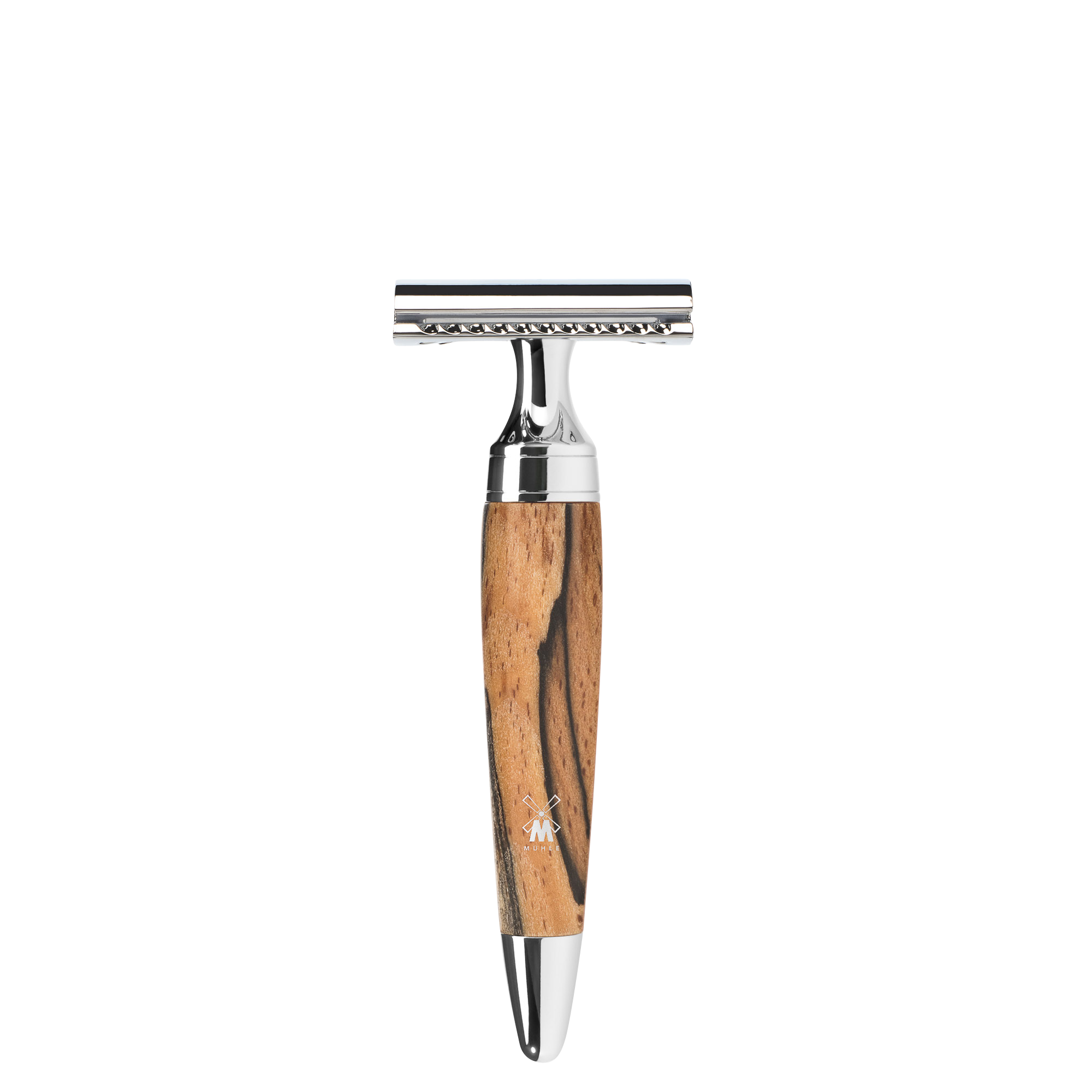 These contemporary and exquisitely smooth products from the STYLO line go to show that keeping things simple is often the best approach. With their conical shape, these products adapt to the ergonomics of their owners. STYLO uses chrome as an eye-catcher, combined with high-grade resin, which doesn't lose any of its shine even after many years. Elegant with reddish shimmering thuja, the root wood of the link cypress with its intense grain. New with a material that looks unpretentious only at first glance – the hammered beech forms an attractive contrast with its accentuated lines.
The natural grain is accentuated by the hammering of the wood. Soaked with resin, the handles made of spalted beech allow water and lather to drip off with ease. A delightful contrast made from a local raw material.

A noble design and mechanical precision. The MÜHLE safety razor with closed comb promises a thorough yet gentle shave. Unlike the safety razor with an open comb, the foam edge has no teeth. In combination with a slightly steeper blade angle, this safety razor promises a particularly gentle shaving technique, which is also suitable for beginners with a little practice. The finest contours and clear lines at the base of the beard are just the icing on the cake.
| | |
| --- | --- |
| Colour: | brown |
| Material: | Spalted Beech |
| Shaving system: | Safety Razor, closed comb |
| Vegan: | Vegan |
| Category: | Razor |
| Design Series: | STYLO |
| Chrome: | Yes |